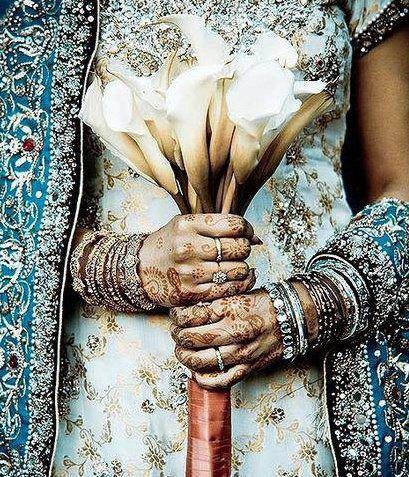 My Training …
I am a certified massage therapist. I have trained in various massage modalities, energy and breath-work, Kundalini yoga, Tantric principles, certified in Shri-Vidya Tantra, Shamanic principles, Sexological & Somatic Bodywork, as well as ERT(Emotional Release Techniques).
I am a certified Bondassage® and Elysium practitioner, and I am eager to share my expertise with you. My decades of experience and dedication to the sensual and erotic arts ensure that your experience will be both memorable and satisfying.
I pride myself in being evolved in my practice especially of the ancient Tantric Text, Human sexuality, Anatomy and physiology, the nervous system and its relation to sensual energy.
I am consistently seeking more knowledge, doing advanced trainings, workshops and working on myself through yoga therapy, meditation.
In all my sessions, I blend elements of Sexological & Somatic bodywork.
My Education, Certifications, Mentors, & Training


~ BA in Sociology, minor in Human Sexuality 2001
~ Advanced Bodyworker/CMT Through McKinnon Institute, Oakland Ca. 2002-2007
~ Level I Reiki Certification in 2002
~ Intimacy & Sensuality coaching ongoing studies 2009-current
~ Chakra Balancing/Kundalini Activation on going studies 2009-current
~ Several years in Sensual Arts, from phone sex, to exotic dancer, to FBSM, to Advanced Tantric practioner 1994-current, a total of 20 plus years exp in the sensual arts.
~ 6 years with The Temple of Bliss as a Level 3 Shamanic Tantric Dakini 2009-2015
~ Level 1 Tantra training @Love Journey, Evoking Divine Passion and Deepening into Sacred Love through Tantra, all workshops with Evalena Rose & Shakti Shen 2009
~One on one private Full day Tantric Shamanic training with Shivakti Shaktiva @Holy Love presents founder of The Temple Of Bliss, 2010
~ Level 2 Kundalini Tantra Training w/Luna Lauren, @Luxsophia,@LoveAngle sensuality coach for men, 2011
~ Advanced Tantra Training with Psalm Isadora in India at DeviPuram Ashram. Vizag, India. Initiated by Guru Sri Amritananda into the Shri Vidya lineage of tantra, 2011
~ 7 day Shamanic Journey in Sedona, @Grace Grove healing center 2012 & in 2019
~ Mentorship and coaching from Triambika Vive, of ISTA while at the TOB in 2014-2015
~ Completed 200 hour Kama Yoga, & Kundalini Tantra Yoga Teacher Training, with the late Psalm Isadora in 2015
~Betty Martins, Wheel of Consent training 2016
~Certified in Bondassage® and Elysium by Dr. Anya and Jaleen creator of Bondassage 2017
~ Completed Somatic Sensual Healing of Men Training: Level 1 & 2 @The Integrative Arts Institute 2017, Hosted /trained by Luminessa Enjara and Francesca Gentille
~ Prostate Awareness, extensive home study of the physiology and metabolic functions of both male & female reproductive systems.
~ Extensive studies of the Parasympathetic vs. Sympathetic Nervous System and the role it plays in our sensual sensations during the buildup to, as well as the moment of orgasm.
~Online extensive study of the Vagus Nerve
~ Extensive study and research of the Endocrine system and its relation
to the Chakras system, and the subtle body.
~ Readings by Mantak Chia, Daniel Odier, Margot Anand, Barbara Carrellas, Kalashtra Govinda, Swami Satyananda Saraswati and Osha.
To Be Very Clear: I am a Certified Massage Therapist, Tantric Educator, Certified Bondassage/Elysium Practitioner, and Sensual Artist. I represent the sensual arts from a passionate, honorable place.
What is Sexological Bodywork?
Sexological Bodywork is somatic sex education that utilizes a variety of bodywork techniques in order to encourage your whole erotic self to blossom.
As a Sexological Bodyworker, I am trained in breathwork, genital anatomy, masturbation coaching, sensual and erotic massage and scar tissue remediation.
I am an educator and a healer. My goal is to create a safe container within each session so that healing occurs and you are transported to a state of ecstatic bliss.
Why Sexological Bodywork is beneficial:
Learn to communicate desire
Deepening your orgasm
Better orgasmic control
Learn new sexual techniques
Pleasure mapping
G-spot exploration
Pelvic floor release work
Body acceptance
Shame release
Acceptance for all kinds of sexual desires
What is Somatics?
Somatics is a form of body therapy aimed at relieving and resolving the symptoms of post-traumatic stress disorder (PTSD) and other mental and physical trauma-related health problems by focusing on a client's perceived body sensations (or somatic experiences).
The benefits of Somatic bodywork:
Less anxiety, & urgency
A greater ability to self regulate and modulate emotions
A clear, stable and confident self image
Richer and more satisfying relationships
Insight into the role played within your family system and how it relates to patterns and relationships with others
New choices around behavior, responses and reactions
Increased skills in identifying and satisfying your own needs, emotionally, sexually etc.
Better self awareness
Developing the ability to 'feel' what is happening in your body
Greater creativity, spontaneity and emotional strength
Awareness and respect for your own sexual boundaries and a a sexual partner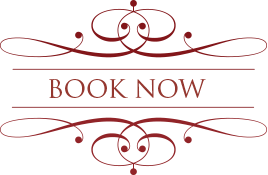 If you are a new client, please fill out my Screening Form.