REGAL BLISS MASSAGE
(only offered in the Bay area, not while touring)
My REGAL BLISS signature session, is mix of FBSM, light Swedish massage as well as feather light erotic touch to heighten all senses. I blend massage styles with full body therapeutic, yet sensual flowing strokes, moving the energy continuously around your body.
While this session is lovely, my preferance is to share my tantric practice and my advanced modalites with the world. See below.


A qualitatively different experience than a shorter session which gives us plenty of time for a meet and greet, more interaction and CMT Masssage.
1.5 hours -375
(only offered in the Bay area, not while touring)
I do not offer one hour sessions.

My offerings cannot be practiced in a hour.
To experience full body multiple sensations and riding waves of pleasure,
I recommend at least a 75/90min/2 hour sessions.
***Outcalls add $50-150(depending on distance) travel fee for time, mileage, gas, and parking fee at hotel.
FULL BODY SENSUAL TANTRA MASSAGE
Tantric Sensual Massage: FBSM, Trigger point, Lomi Lomi, Deep Tissue, Somatic Therapy & Tantric Bodywork combines the sensual massage principles with tantric elements. This session offers more interaction, breathwork to prolong sensation, intuitive body and energy work.You will experience a heightened state of erotic awareness, this session incorporates sensory stimulation.
NOTE: MY TANTRA SESSION INCLUDES TANTRIC EDGING: This slow sensual experience is spent surfing the waves of pleasure. All Tantric work, is met at your level of comfort and receptivity. Importantly, it is orchestrated in a way, that meets each person's individual needs, and desires.
A brief introduction to basic Tantric principles paired with CMT massage, FBSM, intuitive bodywork. Relax with me and experience my amazing touch and our synchronized connection.
Body to body is only offered in longer sessions, and at my discretion...90-120mins only.
Boston & Chicago - 75 minutes - 400
Bay Area - 75 minutes - 350
This session offers more interaction and breathwork to prolong sensation, CMT massage, intuitive body and energy work. Experience a heightened state of erotic awareness incorporating sensory stimulation.
A great and more thorough introduction to Tantric Sensual Massage and my favorite type of session to give. Can include prostate awareness (if desired add $50)
*RESPECTFUL MUTUAL TOUCH(within reason)ALLOWED
Boston & Chicago 1.5 hours - 450
SF BAY AREA 1.5 hours - 400
The King's Retreat (Two, plus hours of Tantra) will pamper all levels of your being.An advanced exploration into the Tantric arts, this session offers a full-body CMT tantra experience of sustained pleasure. Enjoy our sensually inspiring connection for two hours (or more!), and deeply dive into the sacred space of bliss with me!
Includes intimacy exercises, prostate awareness (if desired),
sacred bath ceremony (if desired).
The ultimate in sensory/sensual exploration.
No holding back, full body surrender.
Boston & Chicago
2 hours - 550
2.5 hours - 650
3 hours - 750(can include meal/outing)
SF Bay Area
2 hours - 500
2.5 hours - 600
3 hours - 700(can include meal/outing)
SESSIONS 4 hours and longer must include a small meal and/or a public outing
Add on any of the following:
Guided Breathwork, Pranayama
Chakra Toning/Balancing
Singing bowl Sound Healing
Edging, Taoist's Ejaculation control Technique
Prostate Awareness & massage
Erectile Dysfunction & Premature Ejaculation healing
Pelvic floor release work
Sacred Ecstatic Bodywork
Intimacy Coaching
Nutritional Consulting for [Sexual] Vitality
Full Day Personal Tantric Retreat
Sacred Spot Massages: By request 90 minute minimum session add $50
The male G-spot, or sacred spot, is a highly charged area. It is undoubtedly another pleasure center, but often times also holds tension, numbness and unprocessed emotional and psychological wounds from the past. Gentle, loving, and superbly slow touch will bring ease and blood flow to this area, increasing connection and expanding your capacity for new sensation and enjoyment. Impeccable hygiene is a prerequisite for this service.
Bath Ritual: By request 2 hour minimum session
With an extended session you will be immersed in a bath of warm water with essential oils, sea salts and soft bubbles while you're gently bathed in the Asian style of a Tantric Bath Ceremony. I will lovingly pour water over your entire body, massage your neck and shoulders, and apply acupressure to relieve aching muscles and stress. We'll take deep relaxing breaths to assist your body in complete surrender and direct your focus inward, quieting the mind. This is often included in an extended session.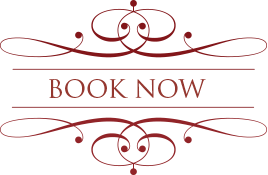 ELYSIUM®/TANTRIC TIE &TEASE
THE APEX OF EDGING
A slower, softer version of Bondassage (the focus is on devastatingly slow, connected, innovative sensual massage) ~ Elysium stretches your erotic boundaries, transporting you to new realms of pleasure.

Focusing on your sole satisfaction, using a unique combination of ancient esoteric massage techniques, Elysium combines a mesmerizing sequence of extraordinary touches, enticing all of the senses.
Expertly controlling your state of blissful relaxation, Elysium provides a multi-dimensional experience designed to expand your sensory boundaries.

Elysium focuses the senses, alternating soft brush strokes, excruciatingly slow massage and expert caresses with soft, silk ropes, and soft sensory focusing tools. Elysium brings you the ultimate sensual experience.


"In Greek mythology, only those specially favored by the gods entered Elysium and were made immortal …"


Suspend Time. Transcend Reality.
Experience Elysium.
Designed for massage enthusiasts seeking the ultimate test of self control.

1.5 hours - 500(while touring in Boston and Chicago)
1.5 hours SF Bay Area Rate -460
Can you hold on for this amount of bliss?
I'll take you to new and untried peaks.

2 hours - 600
2.5 hours - 650
3 hours 750(can include meal/outing)
SESSIONS 4 hours and longer must include a small meal and/or a public outing
BONDASSAGE®/DARK TANTRA
You may be a seasoned traveler in the BDSM realm but want something different, or you may be brand new and want to be introduced gently to percussion play, sensation exploration, and bondage.
Either way, I will create a Bondassage session that best suits your needs. I'll take you toward your known (and sometimes unknown) desires in an environment that is kind, safe, and full of surprises.

Letting go is the ultimate power, and this incredibly sensual art form is unlike anything you've ever experienced or even imagined. It all starts with you naked and kneeling … a leather collar around your neck, and padded cuffs softly binding your wrists and ankles.

Your eyes are covered with a soft, furry blindfold. Lightly secured to a comfortably padded massage table, you sink deeply into your body as a selection of specially selected sounds play through your headphones.

As you surrender to the sensations and forget the outside world, we take you to a place of exquisite enjoyment, a place where you can indulge your senses and embrace the pleasure.


Imagine warm, experienced hands working their way over your body … gently kneading, touching, stroking … Deep relaxation takes over, permeating every part of your being.
As you shed your tension, you drift into a level of profound relaxation. You're safe, you're happy, you're in complete bliss. You emerge satiated and energized, ready to focus on your life and your work.

Discover a world of blissful intensity and intimacy

You deserve it. Come and experience this deliciously creative playground and awaken to a profound level of pleasure and relaxation.
Are you ready to completely let go of control and surrender to pure bliss?

1.5 hours - 500
Plenty of time to surrender to me and explore your erotic desires

2 hours - 600
2.5 hours 700
3 hours 800(can include meal/outing)
Dates 4 hours and longer must include a small meal and/or a public outing
Further options:
For return clients, and select new clients. Would you enjoy my company for dining? Or perhaps another fun activity? We can go for a hike, have a picnic, or enjoy a movie together. Even more creative suggestions are welcome!
Coaching Sessions/Emotional Labor:
$200/hr
Life Style rehab: Fashion rehab, fitness/ health, interior design, organizational, relationship/dating coaching.
Consent training
Sex ed & sex-positivity
Non-monogamy and alternative relationships
Unlearning misogynistic thought and behavior patterns rooted in patriarchy
FOR SEX WORKERS/EROTIC WORKERS ONLY: Copy editing, coaching on how to date as a SWer, skill-sharing, safety & security practices, Q&A. Inquire for rates.